ERIK SATIE — GYMNOPÉDIES & GNOSSIENNES CD
The recording
A special recording of Erik Satie's Gymnopédies & Gnossiennes, recorded at the Bozidar Jakac Art Gallery (a former gothic monastery church) in Kostanjevica, Slovenia, known for its unique acoustics and reverb.
The packaging
Equally as special, the case is made from black acrylic glass sides, held together by magnets and lined with velvet on the inside – an homage to The Velvet Gentleman. Specially developed software for the soundwave graphics on the back. Printed and assembled by hand.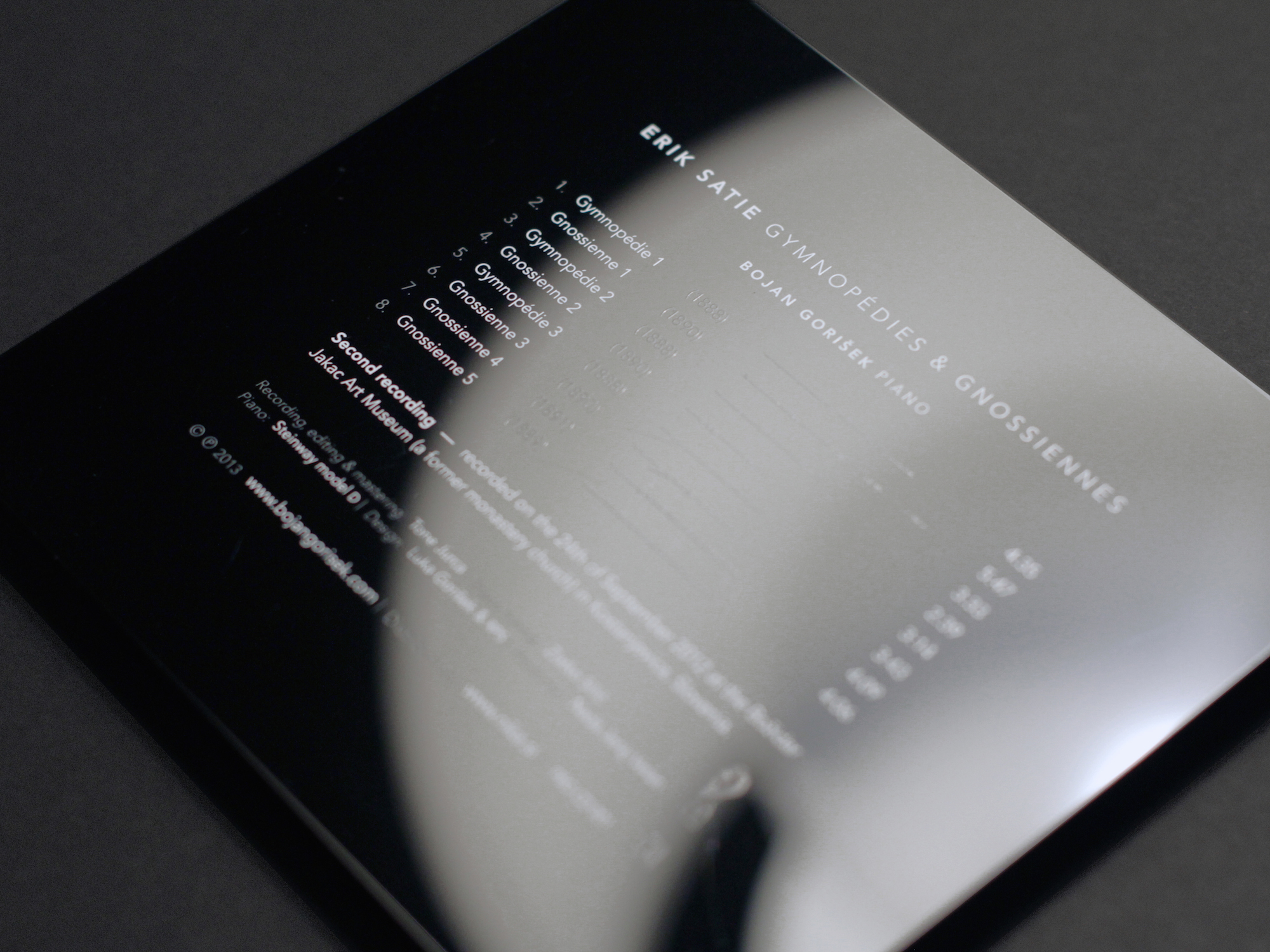 The Second Edition (2015) of the CD is now available in limited quantities.
It can be purchased here directly, by clicking the ORDER button below.
Bojan Gorisek — piano
—
Recording, editing & mastering:
Tone Jurca
Piano tuning: Zlatko Silic
Piano: Steinway model D